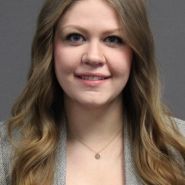 Available at multiple locations
About
Tara completed her Master of Science in Physical Therapy and Bachelor of Science in Kinesiology at the University of Alberta. Like many other Physios, she grew up playing multiple sports and has had her share of injuries. She played on every high school sports team available, and was an avid rugby player for 8 years. In her free time, she enjoys running, yoga and crocheting.
Tara strives to get patients moving as soon as safely possible and is passionate about returning individuals to their active lifestyle. Whether it be a nightly walk after work or high-level sports, she understands that function is important no matter what form it takes. She achieves this with a detailed assessment followed by a mixture of manual therapy, individualized exercises, therapeutic modalities, and education. Tara is also a certified Complete Concussion Management Provider.
She is also a big believer in working as a team with her patients to achieve their goals. She strives to give her patients the tools to independently manage their injuries in the short and long term.