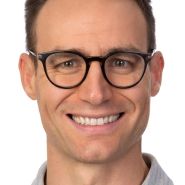 Available at multiple locations
101 - 4330 Blackgold Drive
About
Teagen grew up on the Coast of BC before moving to Alberta with his family to central Alberta in 2004. He first completed his undergraduate degree in Psychology in Lacombe, AB, before pursuing his Master of Physical Therapy at the University of Alberta on the Camrose campus. He is now proud to live and practice in the City of Leduc.
Teagen's practice centers on collaborating with clients to help them return to the healthy lifestyle they want. He enjoys problem solving and taking on a challenge. He has an interest in musculoskeletal conditions with a recent focus on vestibular conditions.
During his spare time, Teagen enjoys being in the gym, staying active and riding motorcycles when he gets the chance. He also enjoys eating good food and spending time with his family.