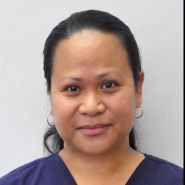 Available at multiple locations
Languages Spoken:
English
Tagalog (Filipino)
2155 Lawrence Ave E, Unit 14
About
Tess is a Physiotherapy Support Personnel/Assistant at Central Scarborough Physiotherapy for more than 10 years. She works closely with the Physiotherapists to assist patients in recovering from their injuries by carrying out the treatment plans. She is also a graduate of Bachelor of Science in Physical Therapy in the Philippines with four years of experience as an internationally trained Physiotherapist.