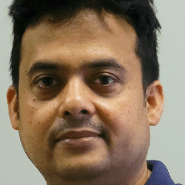 Available at multiple locations
Languages Spoken:
Bengali
English
Hindi
Punjabi
Urdu
6990 Derry Road , Suite 203
About
Tilak graduated in 2003 with a degree in Physiotherapy from India and an advanced degree in Health Care Service Management from York University.
He has been trained in advanced manual therapy courses (level 3), as well as Vestibular rehabilitation and TMJ management. He enjoys helping people of all ages suffering from musculoskeletal injuries, acute concussion symptoms and post surgical rehabilitation through exercise, manual therapy, education and advice. His goal is to have an impact on a person's overall health, happiness and ability to live their life to the fullest.