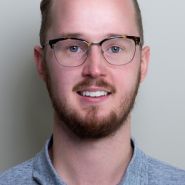 Available at multiple locations
About
Following completion of his Bachelor of Science in Kinesiology (Hons) from the University of Waterloo, Tim received his Master of Science in Occupational Science and Occupational Therapy at the University of Toronto.
Tim has always had a passion for helping people – ensuring clients feel empowered and engaged in their care on a personal level. Through the broad lens of occupation, he looks at various factors that may impact participation in meaningful, everyday activities that influence a client's identity. By working alongside the client to identify possible areas of disruption, Tim then helps develop a personalized plan to help the client return to meaningful engagement.
In his free time, Tim enjoys listening to and playing music, exercising and playing sports, and spending time with his family and friends.