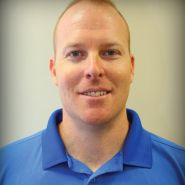 CAT (C), RMT, CSCS, R.Ac.
Available at multiple locations
10 Keith Ave. (Hwy. 26)
Unit 105
About
Tom is an integrated therapist with a focus on manual therapy and exercise intervention. Tom integrates Athletic Therapy, Massage Therapy, Advance Manual Techniques, and Acupuncture; including cupping and gua sha with strength and conditioning interventions for the active population. Tom Watt is a Certified Athletic Therapist, Registered Massage Therapist, Registered Acupuncturist and a student in Osteopathy. Since 1997 he has completed many post graduate courses in manual therapy holding credentials in Active Release Techniques in the upper, lower extremities and spine, kinesiotaping certified, and Joint mobilization certified.
Tom is also an NSCA Certified Personal Trainer and NSCA Certified Strength and Conditioning Specialist. Tom has also been a medical acupuncturist since 2004 with multiple advance courses in acupuncture and a past assistant acupuncture instructor with McMaster University Contemporary Acupuncture program. Tom has an honors degree in Athletic Therapy. His passions are in the integration of manual therapy and functional exercise prescription for a rapid return to activity.
He has been involved with many varsity and junior level athletic programs over the past years working as a head therapist and strength coach. In Tom's spare time he enjoys spending time with his three boys in many activities such as hockey, motocross, wakeboarding and kiteboarding.