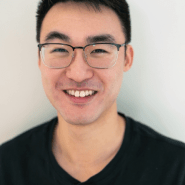 Available at multiple locations
Olympic Oval
6111 River Road, Suite 160
About
Tommy completed his Master of Physical Therapy and Bachelor of Kinesiology from the University of British Columbia. He is certified in Orthopaedic Manual Therapy Level 1 and has taken continuing education on soft tissue release.
Prior to his physiotherapy journey, Tommy was a lifeguard and swim instructor for the City of Richmond and a swim coach for the Special Olympics. He was a competitive swimmer growing up and enjoyed playing many sports.
From personal experiences with sports injuries and working with patients, Tommy understands the physical and emotional challenges that are associated with rehabilitation. Tommy approaches treatment with an open mind, using a combination of hands-on techniques, personalized exercise prescription and education to facilitate recovery. Tommy believes in tailoring treatment based on individual needs so you can return to doing what you love to do.
Outside of the clinic, Tommy embraces an active lifestyle – he continues to enjoy swimming and strength and conditioning. You can find him walking with a cup of coffee by the water and taking sunset photography.