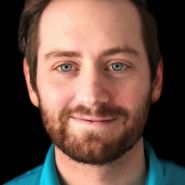 Available at multiple locations
150 Robert Angus Drive
Unit 200
About
Travis first joined the Lifemark team in 2013. Originally from Sackville, New Brunswick, Travis completed his Bachelor of Science in Kinesiology (2011) and his Master of Physiotherapy (2013) at Dalhousie University. Travis worked in Ontario for two years before returning home to practice.
Travis has continued his learning through post-secondary education courses completing his Level 1 Acupuncture (AA-1) through the AFCI in 2015. He is currently a member of the Canadian Physiotherapy Association and is registered with The Nova Scotia College of Physiotherapists.
Outside of physiotherapy, Travis leads a very active lifestyle by participating in activities such as hockey, softball, hiking, golf, skiing and snowshoeing. He also volunteers his time in the community helping coach minor hockey at the Atom level with the Sackville Minor Hockey Association. As well, Travis acts as the trainer/physiotherapist for Tantramar Regional High School's football team during the school year. The football team posted an undefeated record in 2016, winning the provincial championship.
Through his athletic background, Travis believes that active participation by the client and proper education is the key to a successful treatment plan. With an emphasis on exercise and education he provides clients with information that allows them to achieve their functional goals, make healthy lifestyle choices and prevent injuries in the future.