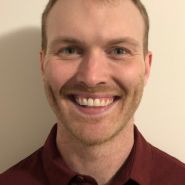 Available at multiple locations
Newfoundland and Labrador
About
Travis Randell joined the FIT For Work Lifemark team in September 2019 as a practicing Occupational Therapist after completing a Master of Science degree in Occupational Therapy at the University of Western Ontario. He obtained a Bachelor of Kinesiology degree from Acadia University in 2016. In the time between his two degrees, Travis worked at Live Fit Physiotherapy in Grand Falls-Windsor, NL as a rehabilitation assistant in the Clinical Based Occupational Rehabilitation program, instructing clients through injury specific exercise programs. Travis holds a strong interest in the assessment and treatment of physical impairments from a functional perspective, and is keen to continue enhancing his knowledge in this practice area.
Since joining the Fit For Work Lifemark team, Travis has completed training in a clinic specific proprietary Functional Capacity Evaluation Protocol. He has also received training and education in the pre-employment testing sector. Travis enjoys assisting individuals in optimizing their performance and independence in everyday activities, whether this involves addressing physical, mental health or cognitive barriers.
As a new therapist, he is looking forward to enhancing and broadening his skill set through continuing education, particularly with regard to mental health and cognitive barriers.