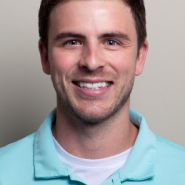 Available at multiple locations
About
Tyler graduated from Brock University in 2015 with an Honours Bachelor of Science in Medical Sciences. He went on to complete a Master of Science in Physiotherapy at McMaster University in 2017. He has strong passion to further his skills and knowledge through continuing education courses in manual therapy, concussion management and has already completed a soft-tissue release course.
Tyler strongly believes that patient education and active rehabilitation form the core of a strong treatment plan. His approach to care focuses on finding the cause of the problem and using a combination of evidenced-based individualized exercise prescription, education, manual therapy and modalities to help patients reach their rehabilitation goals.
Tyler's principal area of interest is orthopedics and manual therapy and he is currently working through his manual therapy levels of training with the Orthopedic Division of the Canadian Physiotherapy Association.
In his free time, Tyler enjoys being active whether it be going to the gym, playing many different sports, yoga or going for a run.