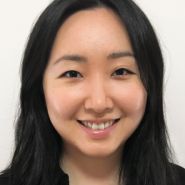 Available at multiple locations
Languages Spoken:
American Sign Language (ASL)
Cantonese
English
Mandarin
Olympic Oval
6111 River Road, Suite 160
About
Victoria graduated from the University of British Columbia with a Bachelor in Human Kinetics. She then traveled to Australia to complete her Doctor of Physiotherapy degree at Bond University. Victoria speaks fluent English and Fukien and conversational Cantonese, Mandarin and American Sign Language.
Victoria takes the time to connect with her clients and listen to their concerns so that their needs are fully addressed. Her treatment approach includes hands-on therapy, education, movement therapy and therapeutic tools such as electrotherapy modalities. She hopes to help her clients feel empowered and strong in all stages of their recovery. Victoria is continually learning about new evidence-based research so her clients can receive the best possible treatment outcomes during their recovery and are able to return to doing what they love.
Victoria has also completed additional training to specialize in pelvic health. As a Pelvic Health Physiotherapist she treats people who are pregnant, postpartum and people who are experiencing pelvic pain and dysfunction.  
When she's not in the clinic, you can find Victoria at the nearest boxing gym, bouldering and enjoying good food with friends and family.