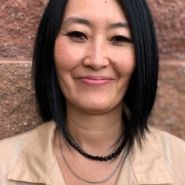 Available at multiple locations
About
Yumi is registered as a Doctoral Psychologist in Alberta and Saskatchewan. She has a MA in Sociology and a Ph.D. in Clinical Psychology. Yumi has been working with clients since 1999, and has been practicing in Canada since 2007, providing counselling services, clinical consultation as well as supervision. She is passionate about continuing her education and expanding her knowledge to remain current in the ever-evolving field of clinical psychology.
Yumi's practice is guided by client centered and collaborative principles. She offers safe and confidential environment where your dignity is respected, your story is heard without judgement and your inner capacity for growth is nurtured.  
Yumi is originally from Japan and has been living in Canada for the past 16 years. In her spare time, she enjoys the outdoors, travels, and food.