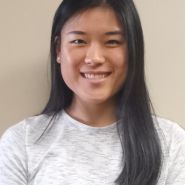 Available at multiple locations
Unionville Gate Medical Centre
10 Unionville Gate - Suite 308
About
Yvonne graduated with a Master of Science in Physical Therapy from McMaster University. Prior to this, she completed a Bachelor of Kinesiology with High Honours from the University of Toronto. Yvonne's keen interest in neurological rehabilitation led her to pursuing professional development in the IBITA Certified Basic Bobath Therapist for treatment of adults with neurological conditions. She has also completed training with Acupuncture Canada.
Yvonne has experience treating patients with a wide variety of orthopaedic and neurological conditions, ranging from post-operative recovery, sport-injuries, chronic conditions, as well as rehabilitation post-stroke and acquired brain injuries. Her physiotherapy practice incorporates patient education, individualized therapeutic exercise programs, manual therapy, soft tissue mobilization, and pain management strategies designed to address the client's needs. She looks forward to advancing her training in manual therapy and concussion management. Yvonne is passionate about active living and enjoys working with clients to achieve their personal wellness goals.
In her free time, Yvonne's favourite activities include playing basketball, roundnet, running, bouldering and spending time with her family and friends.