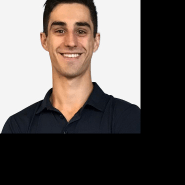 Available at multiple locations
About
Zacharie is an enthusiastic and caring physiotherapist whose priority is always to understand the unique situations and problems of each of his patients. Zacharie believes that by the end of the first appointment, he should be able to answer the following four questions for you: What is wrong with me? How long will it take? What can I do for it? What can you do for it?
His treatment style focuses on a combination of hands-on approaches such as joint mobilizations, soft tissue release and acupuncture to supplement key exercises and stretches. Zacharie's clinical interests include: workplace and overuse injuries, post-surgical rehab, seniors' health and chronic pain. He has completed additional training in advance manual therapy, acupuncture, and the temporomandibular joint. Zacharie is a 2019 graduate of the Master of Physical Therapy program at The University of Toronto and completed his Bachelor of Science in Human Kinetics at the University of Ottawa in 2017.
Outside of the clinic Zacharie is an avid reader and exercise enthusiast. Zacharie has dabbled in many different sports and training methods over the years which gives him a great advantage when trying to relate to his patient's experiences and in providing innovative solutions throughout the treatment plan.