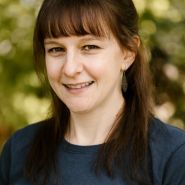 Available at multiple locations
About
Zoe graduated from Manchester School of Physiotherapy in 2005 and worked in the UK for six years before moving to Canada. Zoe has extensive experience in orthopedics and musculoskeletal injuries and understands the benefits of initiating early, effective rehabilitation. She is certified in functional movement screen which she feels is a great tool to identify and minimise injury risk in an active population such as Whistler.
Zoe believes in the value of educating and empowering clients to keep them engaged in their physiotherapy. She has experience working in stroke and neurological rehabilitation, including Parkinson's, Guillian Barre syndrome, MS, ALS, Multil-system atrophy and lyme disease. She is presently offering a women's health service in Whistler and is able to treat pre/postnatal back and pelvic pain and provides continence and prolapse management and rehabilitation following gynalogical surgery.
Outside of work, Zoe volunteered at Parkinson's Disease Society UK for six years. She gained her level 2 ski Instructor qualification in Fernie, BC in 2010 and now enjoys teaching skiing part time in Whistler.