206-555 Somerset St. 
Saint John NB, E2K 4X2
Hours of operation
Mon 8:00am-7:00pm
Tue 8:00am-7:00pm
Wed 8:00am-6:00pm
Thu 8:00am-7:00pm
Fri 8:00am-5:00pm
Sat Closed
Hours of operation
Mon 8:00am-7:00pm
Tue 8:00am-7:00pm
Wed 8:00am-6:00pm
Thu 8:00am-7:00pm
Fri 8:00am-5:00pm
Sat Closed
Sun Closed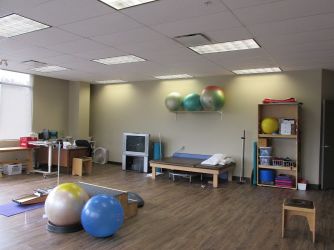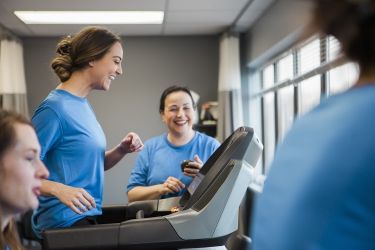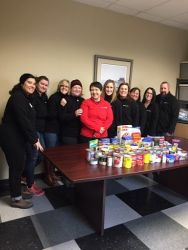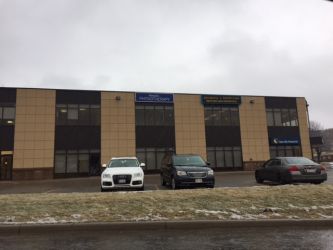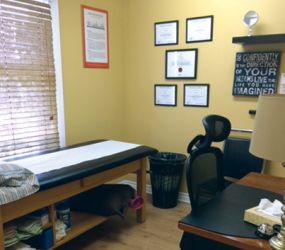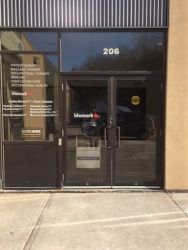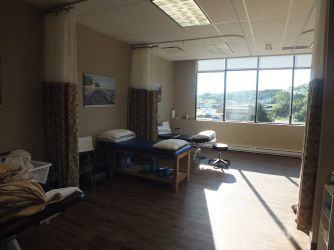 Additional services
Chronic Pain Rehabilitation and Management
Our philosophy
Lifemark Physiotherapy Saint John is located in the city's north end next door to Saint John Orthopaedics (Offices of the Orthopaedic Surgeons). Our clinic offers a multi-disciplinary, individualized, active approach to physiotherapy assessment and treatment. 
The clinic
We have a 5,700 square foot multidisciplinary physiotherapy and massage facility providing private treatment rooms and a large, bright, fully equipped gym/work conditioning area. Our clinic offers day and evening appointments and we can direct bill Blue Cross, Worksafe NB and most insurance companies.
Also housed within our facility is rheumatoid arthritis and injury care, which provides clients a full range of off-the-shelf and custom bracing and orthotics as well as licensed podiatry. 
Parking and transportation
We are conveniently located in Saint John, minutes from two highway exits and are located along the bus route. There is ample free parking. Our clinic is wheelchair accessible.
More about our services
The physiotherapists at Lifemark Physiotherapy Saint John have 15-30 years experience and continuously take part in continuing education courses that enable us to provide the latest assessment and treatment techniques for our patients.
The team at Lifemark Physiotherapy Saint John also includes a massage therapist, kinesiologist and occupational therapists. Our experience ranges from Olympic and professional athletes to weekend warriors, from office to heavy industrial workers, from the stay-at-home parent to the person on disability, and from the very young to the very experienced.
We believe the patient needs to be involved in their treatment, so we will set goals together to reach your maximum physical and functional abilities. 
In addition to our services and specialty programs, we offer Employer Services including occupational health, functional capacity evaluations, drug and alcohol testing, and ergonomic assessments.
Common conditions we treat
Arthritis
Carpal tunnel syndrome
Frozen shoulder
Hand & wrist pain
Headaches
Herniated disc
Knee pain
Low back pain
Muscle sprains and strain
Neck pain
Plantar fasciitis
Post-surgery
Posture issues
Rotator cuff injuries
Scoliosis
TMJ