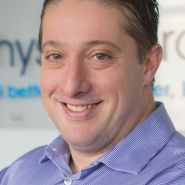 Available at multiple locations
About
Aaron graduated from Dalhousie University in 1997 with a BSc, Advanced Major in Biology. Following this, he attended Queen Margaret University, Edinburgh, Scotland completing a BSc in Physiotherapy in 2002.
Aaron spent 3 years working as a Physiotherapist in Edinburgh before returning home to work in Cape Breton in 2006. He opened Feit Physiotherapy in 2013.
As well as offering traditional physiotherapy services, the clinic has quickly expanded on several fronts to include a host of occupational rehabilitation, children's and women's health, nutritional, and occupational therapy services.