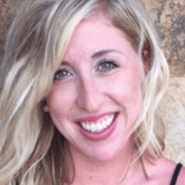 Available at multiple locations
About
Allison graduated from the University of Saskatchewan with a Master of Physical Therapy in 2011 and received her Bachelor of Science in Kinesiology with great distinction in 2008 and a three-year Bachelor of Science in Physiology in 2015 with great distinction.
Allison has taken courses towards her diploma of manipulative therapy and has a keen interest in manual therapy. She is also certified in dry needling and uses a combination of needling, manual therapy, and exercise prescription to help her client's achieve the best results possible.
Allison has been a part of the Southern Alberta Shoulder Care Clinic and is an Integrative Shoulder Rehabilitation therapist with WCB. She has an interest in shoulder assessment and shoulder treatment. She likes to stay on top of the most up-to-date shoulder research and evidence based practice.
Outside of work, Allison is a mom of two who enjoys spin classes, the mountains, travel, and time spent with family and friends.