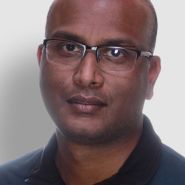 Available at multiple locations
About
Anand Jim is an internationally educated physiotherapist who completed his physiotherapy bachelor degree in 2004 and master degree in 2007.
He has special interest in treating people with chronic pain. He incorporates manual therapy, exercises and K tape to assist in the healing of clients. He believes that everyone should have control over their problems and he incorporates that belief in his assessment, education and management of his client's problems. Our understanding about human body and diseases are changing day by day with new research and he spends time to stay in touch with the research community to incorporate the new findings in client care.
Anand Jim spends time with family and friends when he is free.