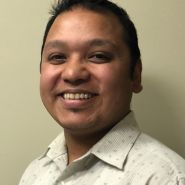 Registered Physiotherapist
Available at multiple locations
Village Square Mall
131-2640 52nd Street NE
About
Arjun graduated with a Bachelor of Physical Therapy in 2009. After graduation, he started his career in various clinical settings with most of his experience with musculo-skeletal conditions as well as some experience in the intensive care unit. He was one of the rehabilitation team members for the national cricket team in Nepal.
Arjun completed the Bridging program from University of Alberta in 2017. Respect, dignity and trustworthy towards clients and professions, as well as practicing maximum outcome benefit from physical therapy for every client, are his major concerns and beliefs. He is always keen in updating himself with recent advancement in rehabilitation processes and techniques.
Arjun likes to learn different languages. He can speak English, Nepali, Hindi, local south Indian language (Kannad), and basic Chinese. He enjoys most of his free time with family.