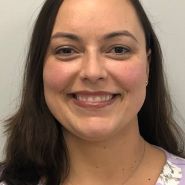 Available at multiple locations
#154 Meadowlark Health Centre
(corner of 87 Ave and 156 St NW)
About
Charleen is an occupational therapist who graduated with a Bachelor of Science in Occupational Therapy from the University of Alberta in 2003. She has a passion for enabling clients to reach and maintain their functional goals through taking a holistic approach to treatment. Over the course of her career, she has worked in a variety of vocational rehabilitation settings and has taken many post-graduate courses to further her professional development.
Charleen works primarily in interdisciplinary services closely with a physiotherapist, exercise therapist, and psychologist for MVA and LTD clients.
She also provides functional capacity evaluations and pre-employment screens for third-party funders and workplaces. Before joining Lifemark, Charleen gained experience while working in long term care.