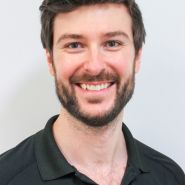 Available at multiple locations
Olympic Oval
6111 River Road, Suite 160
About
Matt was born and raised in a small town on the South Shore of Nova Scotia. With interests in sport, physical activity and rehabilitation, Matt's post-secondary education began in Wolfville, Nova Scotia at Acadia University where he completed a Bachelor of Kinesiology with Acadian Scholar distinction. Following his undergraduate degree, Matt attended the Canadian Memorial Chiropractic College in Toronto, Ontario where he completed his Doctor of Chiropractic with Cum Laude and Clinical Honors distinctions. His clinical internship provided him with two unique experiences, having worked in both public health center and rehabilitation hospital settings.
Matt is currently completing a Master of Rehabilitation Sciences at the University of British Columbia and a Sport Sciences Residency through the Royal College of Chiropractic Sport Sciences (Canada). He also sits on the Board of Directors for SportMedBC. Matt has pursued additional education in strength and conditioning through the NSCA, contemporary medical acupuncture through McMaster University, functional range release, functional range conditioning and the selective functional movement assessement. Matt is a committed lifelong learner, constantly immersing himself in literature and lectures that benefit his patients on a daily basis.
With a focus on sport injury care, Matt works with athletes of all ages and skill levels. He is currently part of the support medical staff for the BC Lions (CFL) and is the team chiropractor for the 2016 Women's Soccer Selects "A" Provincial Champs, the North Shore Hearts. Matt has also been involved with the core medical staff of numerous sporting events including but not limited to the 2015 LPGA CP Women's Open, the 2015, 2016, and 2017 Vancouver-based PGA Tour Canada events, the 2016 Women's World Softball Championship, the 2016 Americas Masters Games, the 2016 World Taekwondo Junior Championships, the Karate BC 2017 Canadian Open Championship, the 2017 Federation Internationale de Hockey World League Round 2 Event and the 2017 Youth Bouldering Nationals.
When Matt is not working, he enjoys reading current health and performance literature, playing hockey and hiking BC's amazing trail systems.