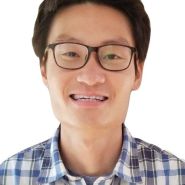 Available at multiple locations
About
Eric received his Master of Science in Physical Therapy from Queen's University and his Honours Bachelor of Kinesiology from McMaster University. Eric's physical therapy studies and training include, soft-tissue release technique, The McKenzie Method- Mechanical Diagnosis and Therapy, Concussion Management, Mulligan Mobilization with movement, Acupuncture and Dry Needling, and kinesio-taping.
His clinical experience ranges from treating minor acute injuries to complex and chronic injuries and conditions. He takes a patient-centred and evidence-based approach with accurate diagnosis of orthopaedic conditions, hands-on manual therapy treatment, development of active treatment exercise programs, instrumental assisted soft tissue release, and provision of acupuncture/dry needling therapy/cupping therapy. He strives to expertly prevent, manage and treat injuries through a combination of mechanical therapy and active rehabilitation. His focus is on manual therapy and exercise therapy to improve physical pain and promote the patient's recovery.
Eric helps patients to resolve back and neck injuries as well as shoulder, hip, knee, arm, ankle, radiculopathy, concussion/vestibular/TMJ and other orthopaedic injuries. Eric is dedicated to provide high quality treatment for his patients to help patients to achieve their treatment goals.