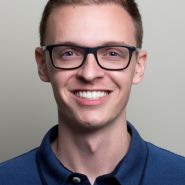 Available at multiple locations
About
Evan is a Physiotherapy Resident who completed his Master of Science in Physical Therapy at the University of Toronto. During his time in Toronto, Evan completed clinical internships in orthopaedics, brain injury and neurological rehabilitation, acute cardiorespiratory care, and healthcare technology. Prior to his physiotherapy education, Evan completed a Bachelor of Science in Kinesiology at McMaster University.
Evan is passionate about providing evidence-informed and patient centered care. He will work with you to determine your goals and incorporates techniques including manual therapy, soft tissue mobilization, exercise and education to help you achieve them. Evan appreciates that everyone's rehabilitation journey is unique, and strives to provide treatments that will help his patients manage their pain and return to their previous level of function.
Determined to further his education, Evan has completed his Level 1 certification in manual therapy within the Orthopaedic Division of the Canadian Physiotherapy Association. He is interested in pursuing further courses in manual therapy, concussion management, vestibular rehabilitation, and soft tissue release in the near future.
Evan's passion for physiotherapy began when seeking care for his own sports injuries in soccer, basketball and tennis. Here he learned first-hand about the recovery journey and rehabilitative process. In his spare time, Evan enjoys spending time with family and friends, getting outdoors and staying active.