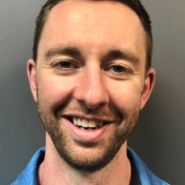 Available at multiple locations
About
Jeremy graduated from the University of Alberta with a Master of Science in Physical Therapy in 2015. Before that he did a Bachelor of Science in Kinesiology. Since graduating, Jeremy has taken a special interest in manual therapy and has completed his Level 3 manual and manipulative therapy courses as well as functional dry needling, as well as doing extra training in TMJ/TMD, vestibular and concussion rehab.
Growing up in small town Saskatchewan, sports were a huge part of Jeremy's life. His hockey career brought him to Bonnyville, Alberta, where he played Jr. A for three years. Over that time, he sustained many injuries and spent countless hours in the physiotherapy clinic, which ultimately lead to his future career. Although Jeremy grew up an athlete, his passion for rehab extends beyond working with an athletic population, as he enjoys working with all people from all walks of life.
In his free time, Jeremy still enjoys playing hockey. In the summer, he can be found on the golf course whenever possible. He is a recreational runner who has taken that passion to the extreme by competing in several ultra marathons. His attitude towards sports and fitness have definitely spilled into his career and Jeremy is constantly pushing to improve his practice.