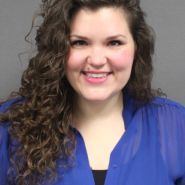 Available at multiple locations
About
Julia's personal experience with high level athletics & aquatics, combined with her capacity to listen, and understand each individuals concerns & goals, play key roles in the formulation of her patient-specific treatment plans. She treats a wide variety of patients, and is especially passionate about knee injuries and ACL rehabilitation programs.
She has played competitive soccer from a young age, and her interest in sport, health, and the human body led her to pursue a bachelor's degree in Kinesiology, which she completed at the University of Calgary in 2010. Throughout her undergraduate education, Julia's interest in physiotherapy grew as she became more interested in anatomy and rehabilitation.
In addition, Julia's passion for soccer led to her own injuries, and as she saw teammates and opponents fall to injury, she became increasingly aware of the importance of rehabilitation and physiotherapy interventions. Julia completed her physiotherapy education in 2014, graduating from the University of Alberta with a Master of Science in Physical Therapy (MScPT).
In 2016, Julia received her Certificate of the Acupuncture Foundation of Canada Institute, and completed her Functional Dry Needling training in 2017. She incorporates acupuncture and Functional Dry Needling, when appropriate, as an effective treatment strategy. In addition, she is currently pursuing further manual therapy skills via post-graduate programs through the Orthopedic Division of the Canadian Physiotherapy Association.
Outside of work, Julia remains active with the University of Alberta community. She has acted as both a standardized patient and an examiner for current physiotherapy students and the University of Alberta Physical Therapy Bridging Certificate Program.