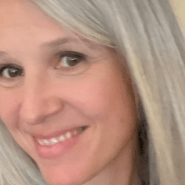 Julie Moss-Kujala (Co-Clinic Director)
Available at multiple locations
10 Keith Ave. (Hwy. 26)
Unit 105
About
Julie first attended Queen's University in the Life Science program in 1992 and went on to complete a Bachelor of Science in Physical Therapy at the University of Western Ontario in 1997. She has been a Registered Physiotherapist since 1997 and has worked in an orthopedic and sports medicine setting in both Toronto and Collingwood.
Julie has been trained in acupuncture since 1997 and has a wide range of skills for treating a variety of joint and soft-tissue injuries in the general and athletic population. Her recent studies have included pelvic health which enables her to assess and treat a variety of problems within the pelvic floor that lead to symptoms such as incontinence and pelvic pain.
Julie lives in Collingwood with her husband and three children and enjoys an active lifestyle in the fabulous outdoors of the Collingwood area. She is a strong believer in exercise and feels that we should all have physical goals and be working towards a personal best, whatever it may be.