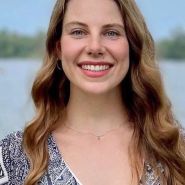 Available at multiple locations
About
Katherine Lemay pursued a career in occupational therapy after nearly a decade of working for the federal government and non-governmental organizations. Now, she is a fierce health advocate and proud occupational therapist. She has a special interest in mental health, physical rehabilitation and maternal/pelvic health. Her Master's degree research project included the development of a prenatal course offered to new mothers to best prepare for their role transition in the hopes of reducing the occurrence of post-partum depression.
She is engaged in her community, exemplified by the co-founding of the online platform Over the Top OT (OTOT) that gathers occupational therapists globally and locally to share learnings, advancements and enhance the sense of pride and community.
Other than her professional experience, Katherine is a martial arts instructor, Franco-Colombienne and an avid traveller and hiker.