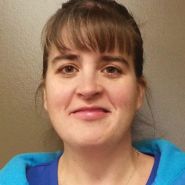 Registered Massage Therapist
Available at multiple locations
1440 Main Street East., Unit #5
About
Lori graduated as a massage therapist from The Canadian Therapeutic College in 2001 after completing a Bachelor of Anthropology and Biology from McMaster University in 1999.
She has extensive experience working with patients with injuries from motor vehicle accidents, work, and sports. She has worked with pre and post natal women and people with everyday aches and pains, stress, and many different medical issues. She also provides massage for general relaxation.
Lori is highly specialized in therapeutic massage and uses various techniques including Swedish massage, trigger-point therapy, fascial release, stretching, hydrotherapy, active release, joint mobilizations and remedial exercise.
Lori is registered with the College of Massage Therapists of Ontario and has been a part of Lifemark since 2003.
Outside of her practice, Lori enjoys camping, reading, playing soccer and spending time with her family.