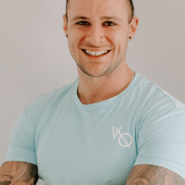 BSc PT, MRSc, FCAMPT, CAFCI, FDN/IMS
Available at multiple locations
About
Matthew completed his Bachelor of Science in Physiotherapy in 2013 from Manchester Metropolitan University in Manchester, England. He went on to complete a Master of Rehabilitation Science with a manual therapy focus from the University of British Columbia, where he received close mentorship from top therapists in the profession, expertise in clinical reasoning and strong manual therapy/ joint manipulation skills. He is a Fellow of the Canadian Academy of Manipulative Physiotherapy.
Matthew places strong emphasis on accurate assessment and diagnosis to truly identify the root of a client's pain/dysfunction and believes in an individual approach to care with his clients. He believes in a holistic approach to rehabilitation and feels that the collective musculoskeletal, neurological, and psychosomatic systems must be addressed in order to achieve long-term success.
Matthew works with clients from all walks of life but has a particular interest in sports injury recovery/ return to sport, strength and performance, post-operative rehabilitation, and repetitive strain injuries/ tendinopathies.
Matthew considers himself a life-long student and is passionate about consistently expanding his knowledge base and keeping up to date on the latest literature to help his clients achieve their goals. He has taken additional post-graduate courses in Acupuncture and Intramuscular Stimulation (IMS/ Dry Needling).
Matthew is a firm believer in living a balanced healthy lifestyle. He is an avid soccer player, gym enthusiast and enjoys regular outdoor runs or hiking. He often promotes the values of a healthy lifestyle to his clients such as stress reduction, regular exercise, a balanced diet, and getting a full night of sleep due to the positive physiological effects they have on injury recovery.