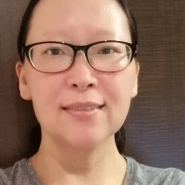 Available at multiple locations
About
Eim Mei Zhang is a highly skilled practitioner of acupuncture and registered massage therapist who is passionate about helping patients achieve optimal health and wellness. Her primary focus is on providing effective pain relief and promoting overall well-being. Mei uses traditional therapies such as acupuncture and cupping to create personalized treatment plans for each patient, as well as massage therapy to provide deep relaxation and relief from muscular tension. 
Acupuncture is a holistic treatment that involves inserting thin needles into specific points on the body to stimulate the body's natural healing mechanisms. Mei believes in the power of acupuncture to balance the flow of energy or Qi within the body, promoting healing and overall health. She uses this technique to treat a variety of pain conditions such as headaches, back pain, and arthritis, as well as other health issues such as anxiety, depression, and digestive disorders. 
Mei is also a registered massage therapist who offers massage therapy to provide relief from muscular tension and promote deep relaxation. With her extensive knowledge of a variety of techniques and modalities, Mei creates individualized treatment plans based on each patient's unique needs and concerns. She is committed to staying up-to-date with the latest research and techniques to provide the most effective care possible. With her gentle touch and compassionate approach, Mei aims to make each acupuncture and massage therapy session a relaxing and rejuvenating experience for her patients.