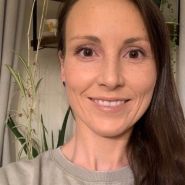 Available at multiple locations
Newfoundland and Labrador
About
Meigan is a Vocational Specialist with Lifemark, and has studied psychology at the undergraduate and graduate levels. She has a Master's degree in counselling psychology and has been working in the field since 2014.
Her background includes vocational rehabilitation as well as career and mental health counselling. Meigan is in the process of becoming a Certified Vocational Rehabilitation Counsellor.
She is a mother of two and enjoys all of the great outdoor activities Newfoundland has to offer.