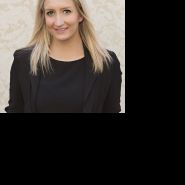 Available at multiple locations
Village Square Mall
131-2640 52nd Street NE

Springborough Professional Centre
#221, 30 Springborough Blvd. SW
About
Michela is a graduate of the University of Alberta Master of Physical Therapy program, and holds a Bachelor of Medical Science & Biology at Western University. Michela is a member of the Canadian Physiotherapy Association and registered by the College of Physiotherapists of Alberta in good standing.
She is committed to continued learning and has completed training in manual therapy through the Orthopedic Division of the Canadian Physiotherapy Association, and Functional Dry Needling. Michela additionally works with the Banff Sport Medicine Team of orthopedic surgeons, tasked with post-operative testing and care for ACL/MPFL (knee) surgeries.
Michela is passionate about having a collaborative treatment approach and one to one time with patients. She also emphasizes preventative rehabilitation, specifically with the young athlete population.
Michela was a competitive equestrian, and enjoys playing soccer and golf recreationally! In her spare time, Michela enjoys hiking and skiing in the mountains and keeping active with a variety local spin/fitness classes in Calgary.