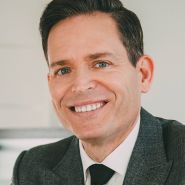 Available at multiple locations
About
After graduating from the University of Calgary in 1995, Dr. Stelmaschuk started in the General Surgery program. He then became more interested in orthopedics because of the vast number of trauma cases that were often evaluated by the general surgery trauma team. For a number of years, he worked in hospital as hospitalist for the orthopaedic, general surgery and neurosurgery team.
Dr. Stelmaschuk decided that outpatient care was more his passion. This now primarily involves occupational and musculoskeletal medicine. He has worked as a consultant for WCB for the last 17 years evaluating musculoskeletal problems, including diagnosing and providing ongoing patient care for these patients. This includes the very successful back and shoulder program that was developed by the Alberta WCB. 
Additionally, he has helped develop the recently-launched Southern Alberta Shoulder Care Clinic (SASCC) at Lifemark. Dr. Stelmaschuk is also the medical director of return to work services for Lifemark. He also works in occupational medicine and tutors for the foundations of occupational medicine course for the University of Alberta.
Outside of work, he discovered tennis later in life and found this endeavour quite the challenge to perfect -- making it a never-ending feat to improve with the positive impact of staying healthy.