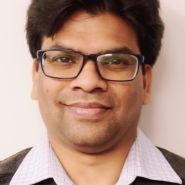 Available at multiple locations
About
Ramesh graduated with a Bachelor Physiotherapy in 2003 and Master of Physiotherapy in 2006 from SVIMS – University, India. Ramesh moved to Calgary in 2014, before which he worked as Academic and clinical Assistant Professor of Physiotherapy from 2006 -14. In Canada, Ramesh started working as Physiotherapist from 2015 and joined Lifemark Sunridge team in 2017.
Ramesh couples latest Evidence based Practice (EBP) guidelines with more than a decade of Clinical experience and expertise to assess and treat wide spectrum of conditions which requires Physiotherapy rehabilitation.
He is involved in Orthopedic Rehab including motor vehicle accidents and sport/work-related injuries. Works with Long term disability (LTD), Interdisciplinary (IDS), Work conditioning and Functional capacity Evaluation teams. He also offers cancer rehabilitation, vestibular and concussion therapy, treats temporomandibular joint (TMJ) dysfunction as well.
Ramesh is trained and has special interest in Dry-needling, Acupuncture, Vestibular & Concussion rehab, TMJ rehab, Taping, Joint and soft tissue Mobs, besides Functional, dynamic stabilization & Myo kinetic chain exercises.
He believes "mechanical problems are to be treated by mechanical means" and identifies undivided attention, client centered approach, patient education on symptom management and prevention of recurrence as key for best long term results.