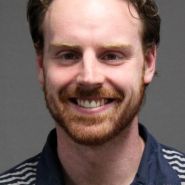 Available at multiple locations
About
Riley LaForge graduated from the University of Alberta in 2016 with a Master of Science in Physical Therapy. Since then he has spent the last three years working in St. Albert as a Physiotherapist. Before Physical Therapy, Riley received a Bachelor of Arts in Human Biology from Brown University while on a hockey scholarship he received playing in the AJHL for the Fort McMurray Oil Barons from 2005-2008.
When it comes to physiotherapy, Riley believes in evidence-based, patient-centred care. This involves ensuring patients understand their diagnosis/condition, treatment, and prognosis going forward and a combination of hands on treatment and active, exercise-based therapy.
Riley is certified to perform Functional Dry Needling and has obtained his Level 1 Advanced Orthopaedics Certificate. He is currently working towards Level 2 Advanced Orthopaedics and plans on becoming a Complete Concussion Management Provider in the near future.
In his own time, Riley keeps active playing men's league hockey in the River Cree Hockey League and running with his dog. He is an avid Oilers fan and likes to spend his spare time reading, playing guitar and video games. Riley lives in Edmonton along with his wife, Sarah and their dog, Blue.