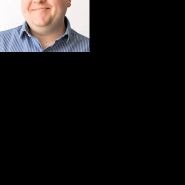 Available at multiple locations
About
Tristan graduated from D'Youville College with a Doctorate of Physical Therapy in 2013 and from the University of Toronto with a Bachelors of Physical Education and Health in 2008. He has lived and worked in Hamilton since 2014. He is currently one of the Physiotherapists at Mountain Physiotherapy.
Tristan finds that effective patient care and wellness comes from a combination of patient engagement, promoting independence and ensuring the physiotherapy experience is an enjoyable one. Tristan also places a high importance on evidence-based medicine as a guiding light in designing his treatment plans. Tristan believes patient feedback and input is a valuable part of the physiotherapy experience.
In his spare time, Tristan enjoys spending time outdoors, either in the sun or snow, hiking and spending time with friends and family as well as being an avid fan of all local sports teams.