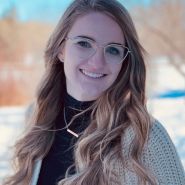 Available at multiple locations
Springborough Professional Centre
#221, 30 Springborough Blvd. SW
About
Tristyn completed her Master of Science in Physical Therapy from the University of Alberta, which was preceded by a Bachelor of Science in Biology from Ambrose University in 2018. During her Master's degree, Tristyn completed additional courses related to pelvic floor physiotherapy, athlete specific rehabilitation, and complex pain.
Tristyn is passionate about partnering with patients to best support them in returning to the activities that are most meaningful to them whether that be participating in recreational or competitive sports, gardening, playing with grandkids, or increasing the ease of completing daily tasks.
Tristyn is intentional in considering the unique values and goals of each patient. Her treatment approach is grounded in educating patients on the nature of their condition and appropriate management strategies. Tristyn believes in using an active approach to recovery that is supported with appropriate supplemental treatments such as manual therapy, and other evidenced based interventions. Ultimately, Tristyn strives to empower patients as they seek to get back to what they love to do.
Outside of the clinic, Tristyn enjoys riding horses in a sport called dressage, running recreationally, and she can often be found enjoying a cone of ice cream from any of Calgary's fine ice cream establishments, regardless of the season or temperature.