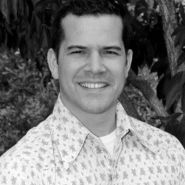 Registered Massage Therapist
Available at multiple locations
PO Box 722 - 99 Okotoks Drive
Suite 100
About
Tyler has been practicing massage therapy for over 15 years with 11 of those years spent working with the team at Summit-Lifemark Physiotherapy. People most often use massage therapy as a way to relax their muscles and remove tension from their body.
Tension can very often cause pain in different forms and limitation in the movement of various body parts. The experience of having a massage is very similar to when you stretch your muscles though much more effective because of the assistance you receive. Massage can also be a great way of checking in with your body to discover and treat areas that are holding tension and pain that you were unaware of.
Sometimes people are worried that a massage might be too painful or that it might be to gentle. Tyler aims to create the proper treatment plan before your massage so you receive exactly the type of massage you had needed and hoped for.