1500 Bathurst St, Unit 6 
Toronto ON, M5P 3L3
Hours of operation
Mon 8:00am-8:00pm
Tue 8:00am-8:00pm
Wed 8:00am-8:00pm
Thu 8:00am-8:00pm
Fri 8:00am-4:00pm
Sat 9:00am-2:00pm
Hours of operation
Mon 8:00am-8:00pm
Tue 8:00am-8:00pm
Wed 8:00am-8:00pm
Thu 8:00am-8:00pm
Fri 8:00am-4:00pm
Sat 9:00am-2:00pm
Sun Closed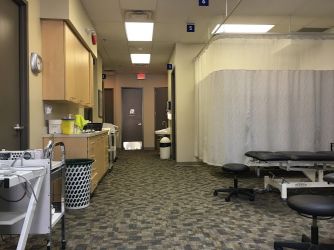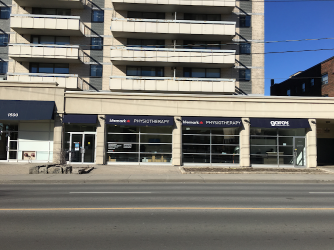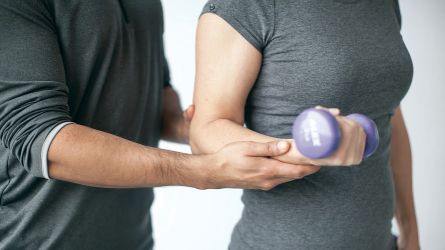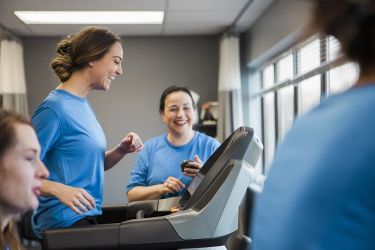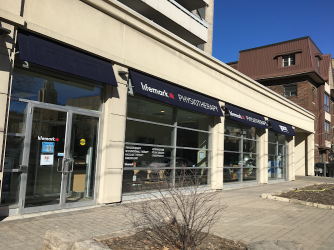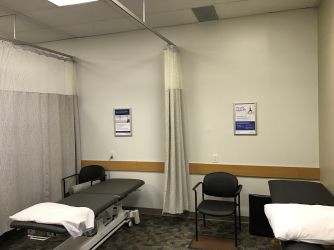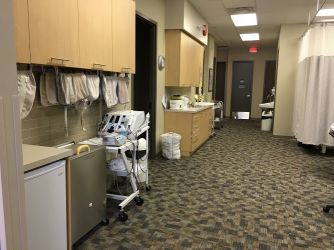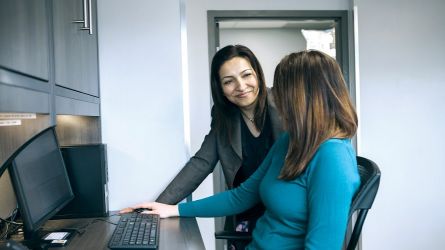 Our philosophy
Lifemark Physiotherapy Bathurst and St. Clair in Toronto, ON, features highly-skilled and experienced physiotherapists, registered massage therapists, acupuncture provider, chiropractor and trained staff to provide you with a customized and holistic treatment plan that best meets your needs.
Our goal is to help our patients meet their rehabilitation goals. Our staff will work together to provide you with the highest level of care. We want to ease your pain, get you moving and have you feeling great again.
Your rehabilitation and physiotherapy treatment plan includes pain management, individual active exercise programs, education, manual therapy and a home program.
Please contact us for more information about our services and to learn more about direct billing opportunities. Our clinic also offers services covered by W.S.I.B. and OHIP-funded physiotherapy.
The clinic
Lifemark Physiotherapy Bathurst and St. Clair in Toronto is 2395 square feet with three private treatment beds, four curtained treatment beds and a variety of exercise and rehabilitation equipment.
We assess and treat patients within 24 to 48 hours of referral.
To better suit your busy schedule, we offer extended hours Monday to Thursday from 8am – 8pm, Friday from 8am – 4pm and Saturday 9am - 2pm.
Lifemark Physiotherapy Bathurst & St. Clair is CARF accredited.
More about our services
More than physiotherapy and massage.
Our clinic includes:
Registered physiotherapists
Registered chiropractor
Registered massage therapists
Registered occupational therapist
Registered kinesiologists
We offer work conditioning and work hardening programs for patients who have been off work for an extended period of time due to a workplace injury, a motor vehicle accident or have been on long-term disability.
We also offer pre and post-employment screens for newly hired employees, as well as Job Site Analysis, Job Demands Analysis, and Ergonomic Assessments on location.
Additional clinic benefits include pelvic health (for men and women), occupational rehab, cancer rehab, contemporary medical acupuncture and concussion care.
Parking and transportation
Our clinic is within 100 metres of the bus stop at Bathurst & St. Clair, or a short walk north from the St. Clair West subway station in Toronto.
Parking can be found at the rear of the building for $2.50 per hour. 
You may enter the parking lot from the alley off of Bathurst (between 1516 & 1520 Bathurst Street). Once in the alley past the first building, turn left onto the laneway at the rear of the building and follow the laneway into the parking lot. 
Our back door is marked with an awning and you can push the intercom button for access into our clinic.
We are wheelchair accessible from the front door only.
Languages spoken
English, Portuguese, Spanish, Tagalog (Filipino)
Common conditions we treat
Arthritis
Carpal tunnel syndrome
Frozen shoulder
Hand & wrist pain
Headaches
Herniated disc
Knee pain
Low back pain
Muscle sprains and strain
Neck pain
Plantar fasciitis
Post-surgery
Posture issues
Rotator cuff injuries
Scoliosis
TMJ