100 - 800 East Lake Blvd NE 
Airdrie AB, T4A 2K9
Hours of operation
Mon 6:30am-7:00pm
Tue 6:30am-7:00pm
Wed 6:30am-7:00pm
Thu 6:30am-7:00pm
Fri 6:30am-7:00pm
Sat 9:00am-2:00pm
Hours of operation
Mon 6:30am-7:00pm
Tue 6:30am-7:00pm
Wed 6:30am-7:00pm
Thu 6:30am-7:00pm
Fri 6:30am-7:00pm
Sat 9:00am-2:00pm
Sun Closed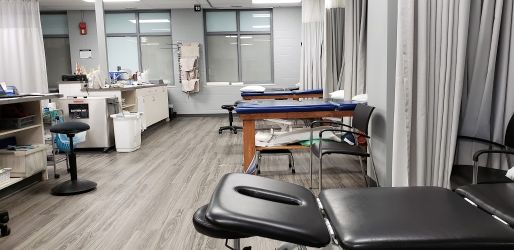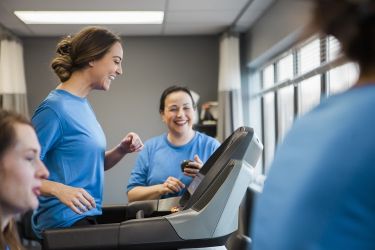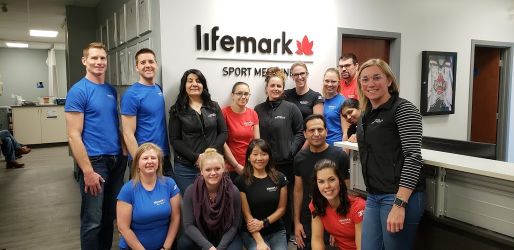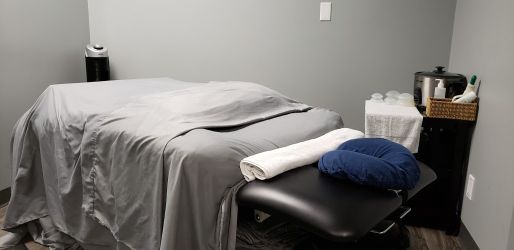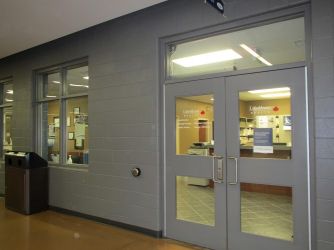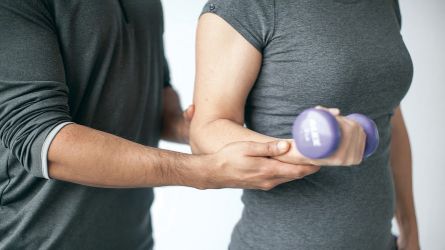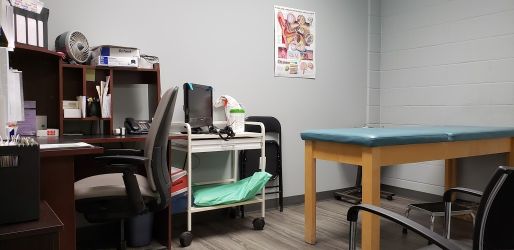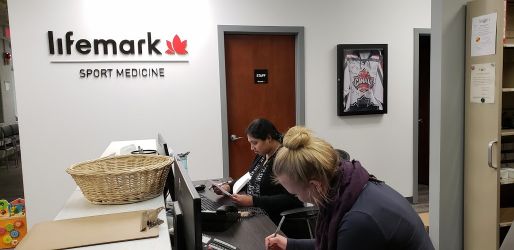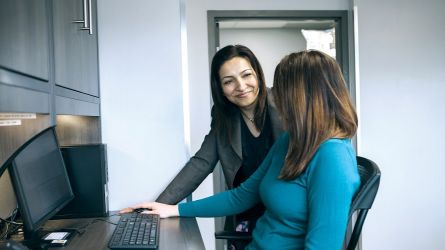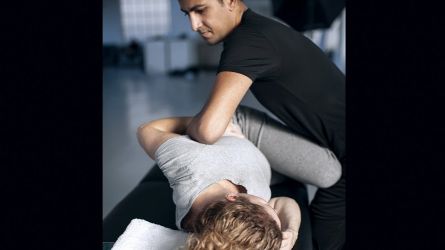 Additional services
Temporomandibular joint (TMJ)
Our philosophy
Lifemark Sport Medicine - Genesis Place is a multidisciplinary physiotherapy clinic in Airdrie.
Our experienced Airdrie physiotherapists treat you for workplace injuries, injuries following surgery and motor vehicle accidents, and injuries suffered through sports and everyday activities. They also provide custom orthotics and bracing services. Insurance or government funding is available for almost all of these injuries.
The clinic
Our facility includes 11 treatment beds for physiotherapy, three rooms for massage therapy, a private vestibular therapy room, and a gym.
Parking and transportation
We are located in the Genesis Place Recreation Centre, just east of Highway 2 in Airdrie, a bedroom community just 10 minutes north of Calgary. Parking is free at the recreation centre.
More about our services
Our physiotherapists and clinicians serve Airdrie and the surrounding rural communities, and have become a one-stop shop for all of our patients' rehabilitation needs. Aside from our Core Services, we also offer custom bracing and orthotics, acupuncture, vestibular rehab, and more.
Our custom orthotics (orthopedic insoles) are developed with assessment of your lower extremities, gait analysis, and footwear evaluation, and can be used to relieve pain in the foot, knee, leg, and low back. Orthotics can also treat orthopaedic injuries, re-align anatomical structures, and improve your balance. Similarly, our braces can be custom-fitted or pre-fab, and can be used for injury prevention or recovery. Bracing can protect, stabilize, and even address abnormal joint alignment.
We also offer massage therapy and concussion treatment.
Languages spoken
English, Pashto, Urdu, Punjabi