#70, 2121 - 29 Street NE 
Calgary AB, T1Y 7H8
Hours of operation
Mon 7:30am-7:00pm
Tue 7:30am-6:00pm
Wed 7:30am-7:00pm
Thu 7:30am-6:00pm
Fri 7:30am-7:00pm
Sat Closed
Hours of operation
Mon 7:30am-7:00pm
Tue 7:30am-6:00pm
Wed 7:30am-7:00pm
Thu 7:30am-6:00pm
Fri 7:30am-7:00pm
Sat Closed
Sun Closed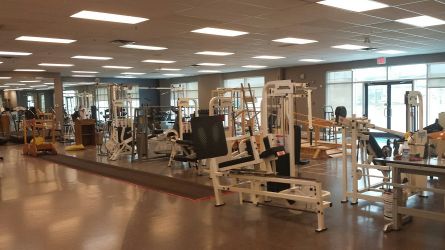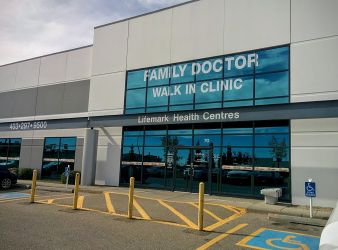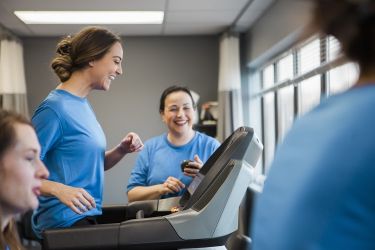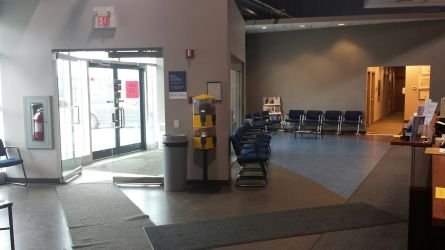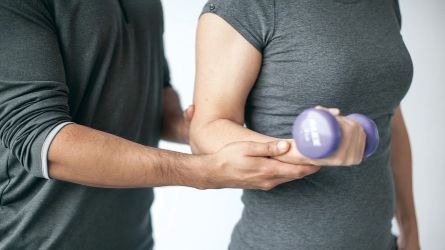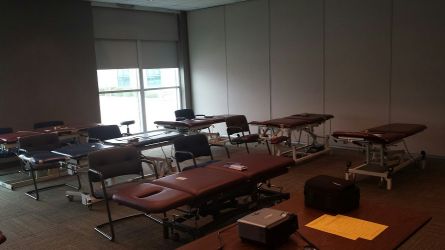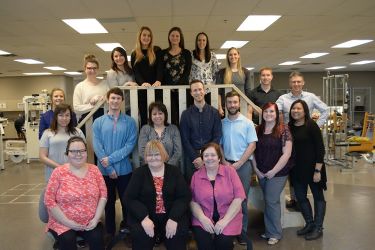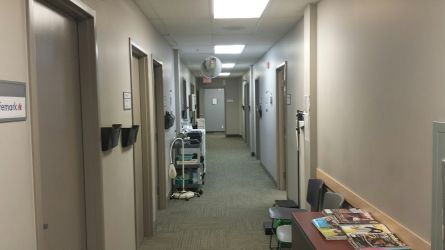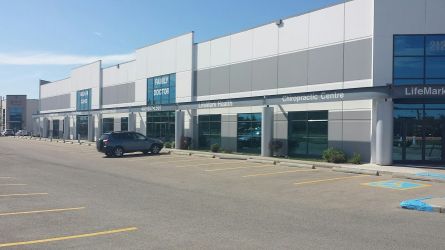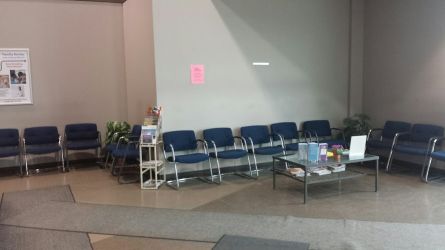 Our philosophy
Opened in 2000, Lifemark Sunridge is a state-of-the-art rehabilitation facility serving clientele throughout the city of Calgary and beyond.
Our Occupational Injury Services (OIS) operates:
Monday, Tuesday, Thursday: 7:30 a.m. - 4:00 p.m.
Wednesday and Friday: 7:30 a.m. - 7:00 p.m.
All other services are offered: Monday - Friday from 7:30 a.m. to 7:00 p.m.
Please phone us with any questions you might have or to schedule an appointment.
The clinic
Staffed by highly qualified healthcare professionals and support staff, the clinic offers a diverse range of physiotherapy services, massage therapy services, custom orthotics and more to meet both patient and customer needs. 
An expansive gym area and large number of private treatment rooms allows for a vast array of treatment modalities.
More about our services
The clinic offers numerous specialized services including interdisciplinary and brain inury assessments and rehabilitation programs, orthotics, prosthetics, psychological services, physiotherapy, vocational and occupational health services (physician-run clinic, pre-employment screening, nurse medicals etc.).
Warehousing and logistics training is also offered as part of the Occupational Skills Training program through the Government of Alberta.
Our team of prosthetists and technicians are dedicated to providing the highest quality of service to our patients. We will work you to create a comfortable, well-fitted prosthetic or orthotic that best suits your individual needs.
After a thorough assessment, we will work with you to develop a treatment plan that includes implementation of the prosthetic or brace, as well as after-care including follow-up and practice management. 
In addition to our prosthetists, we offer a full team of physiotherapists and rehabilitation specialists who can provide a holistic care plan to get you moving and feeling better.
Funding for your prosthetic or orthotic can come from:
• Alberta Aids to Daily Living (AADL)
• Workers Compensation Board (WCB)
• Private insurance or extended health benefits
• Motor vehicle accident claims
• Assured Income for the Severely Handicapped (AISH)
• CHAMPS
• War Amps
• Non Insured Health Benefits (NIHB)
• Alberta Works
Our clinicians can design prostheses for the following types of amputations:
• Finger(s)
• Partial hand
• Transradial (below elbow)
• Elbow disarticulation
• Partial foot
• Transhumeral (above elbow)
• Shoulder, wrist, ankle and hip disarticulation
• Chopart
• Transfemoral (above knee)
• Transtibial (below knee)
• Rotationplasty including Van Ness)
• Hemi-pelvectomy
Orthotics include:
• Custom foot or ankle (AFO)
• Hip abduction
• Knee, ankle or foot (KAFO)
• Aircast walker
• Night splint
• WalkAide
• Jewett
• Spinomed
• Thoracolumbosacral orthosis – TLSO
• Lumbosacral orthosis - LSO
• Aspen collar
Parking and transportation
Our convenient location, near the Calgary International Airport and Calgary's Light Rapid Transit System, facilitates accessible public transportation for clients. Ample free parking is available. 
Common conditions we treat
Arthritis
Carpal tunnel syndrome
Frozen shoulder
Hand & wrist pain
Headaches
Herniated disc
Knee pain
Low back pain
Muscle sprains and strain
Neck pain
Plantar fasciitis
Post-surgery
Posture issues
Rotator cuff injuries
Scoliosis
TMJ