206, 836 1st Ave NW 
Airdrie AB, T4B 0V2
Hours of operation
Mon 7:00am-7:00pm
Tue 7:00am-7:00pm
Wed 7:00am-7:00pm
Thu 7:00am-7:00pm
Fri 7:00am-7:00pm
Sat Closed
Hours of operation
Mon 7:00am-7:00pm
Tue 7:00am-7:00pm
Wed 7:00am-7:00pm
Thu 7:00am-7:00pm
Fri 7:00am-7:00pm
Sat Closed
Sun Closed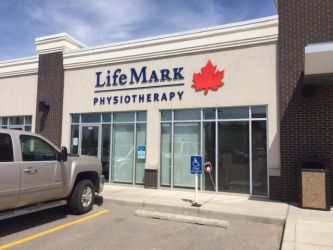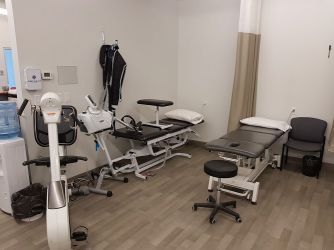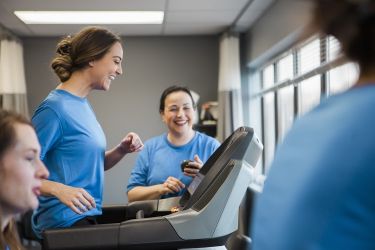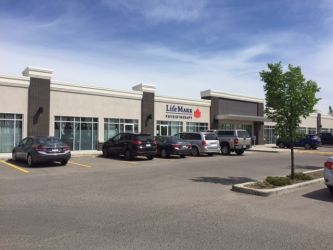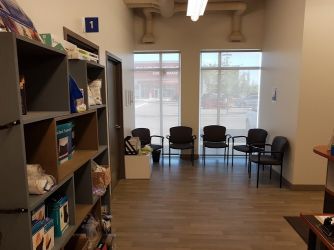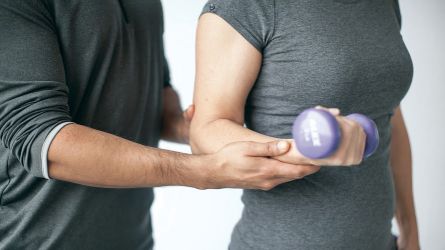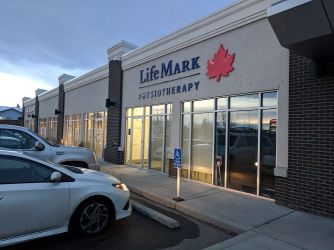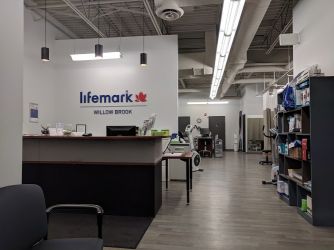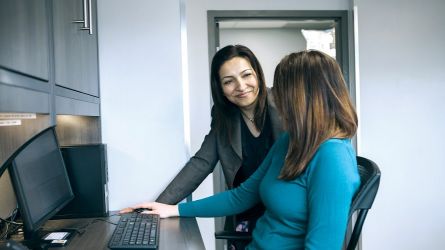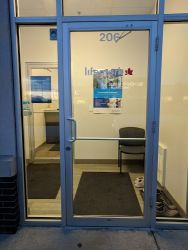 Additional services
Temporomandibular joint (TMJ)
Our philosophy
Opened in 2010, Lifemark Physiotherapy Willow Brook, is centrally located and serves clientele throughout the city of Airdrie and our rural neighbours beyond.  We offer numerous specialized services including physiotherapy, massage, laser treatment and rehabilitation programs.
The clinic
Our clinic is staffed by highly qualified physiotherapists, health care professionals and support staff and we offer a diverse range of services to meet both patient and customer needs. Our therapists are warm and engaging and pride themselves on providing our customers with the tools and knowledge to achieve their health goals. 
We offer additional wellness programs such as Yoga for Beginners and a Learn-to-Run program. A friendly gym atmosphere and large number of private treatment rooms allows for a vast array of treatment modalities, including massage therapy, physiotherapy and more.
Parking and transportation
Conveniently located next to a medical clinic and diagnostic centre, on the corner of 1st Avenue and 8th Street NW in Airdrie, the clinic has ample free parking. Please call us with any questions you might have or to schedule an appointment.
More about our services
Lifemark Physiotherapy Willow Brook in Airdrie provides physiotherapy and massage therapy treatment for a variety of conditions, from muscular aches and fractures to repetitive strain injuries, vertigo, and chronic headaches or jaw pain. We treat private patients and clients who require care for workers compensation and motor vehicle claims, as well as those covered under Alberta Health Services funding. 
Languages spoken
Arabic, East Indian, English, French, Portuguese, Punjabi, Spanish
Common conditions we treat
Arthritis
Carpal tunnel syndrome
Frozen shoulder
Hand & wrist pain
Headaches
Herniated disc
Knee pain
Low back pain
Muscle sprains and strain
Neck pain
Plantar fasciitis
Post-surgery
Posture issues
Rotator cuff injuries
Scoliosis
TMJ