190 Wortley Road Suite 207
London ON, N6C 4Y7
Hours of operation
Mon 8:00am-7:00pm
Tue 8:00am-8:00pm
Wed 8:00am-7:00pm
Thu 8:00am-8:00pm
Fri 8:00am-2:00pm
Sat 10:00am-4:00pm
Hours of operation
Mon 8:00am-7:00pm
Tue 8:00am-8:00pm
Wed 8:00am-7:00pm
Thu 8:00am-8:00pm
Fri 8:00am-2:00pm
Sat 10:00am-4:00pm
Sun Closed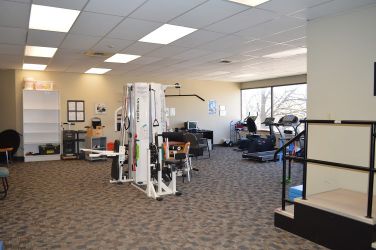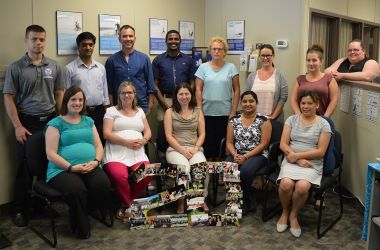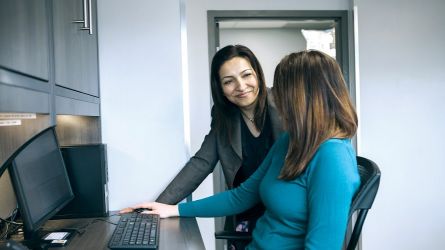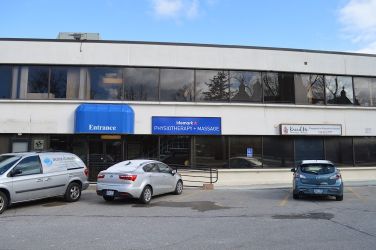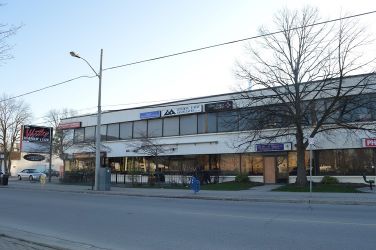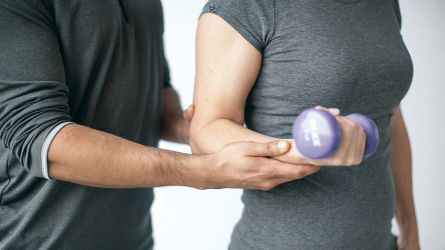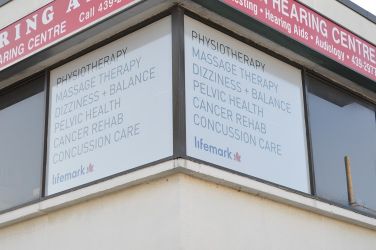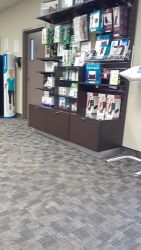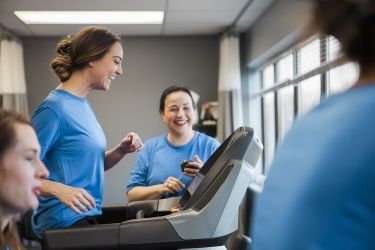 Our philosophy
Lifemark Physiotherapy Wortley Village is located in Wortley Village in the heart of London's Old South. Our clinical team includes physiotherapists, massage therapists, an occupational therapist and a kinesiologist; all registered with their respective regulatory colleges. Our knowledgeable and experienced staff have a diverse background of education and special interests which brings an impressive depth and breadth to the therapeutic services we offer.
The clinic's friendly and well-informed administrative staff are always available to assist with general inquiries, scheduling and to help you navigate the often-complicated world of insurance paperwork.
Our physiotherapists treat all musculoskeletal/orthopaedic issues as well as functional conditions associated with paediatric and adult neurological conditions (e.g., multiple sclerosis, Parkinson's diease, cerebral palsy, Down's syndrome, traumatic brain injury and stroke).
In addition to our physiotherapy and massage therapy services, we offer specialized programs in:
Pelvic health including pain, pre- and post-partum, incontinence, urgency, prolapse and erectile dysfunction
Vestibular (dizziness and balance) rehab including BPPV and other inner ear dysfunctions; as well as unsteadiness related to neurological impairments such as Parkinson's disease or MS
Concussion management and baseline testing 
Cancer rehab including scar management, deconditioning/fatigue, pain and chemo fog 
Our occupational therapist can assist with education, home exercises and provision of strategies and equipment to assist patients in any of our treatment programs.
Fall prevention coaching and custom-splinting are also offered. Our OT is trained in the use of Cognitive Behavioural Therapy (CBT) techniques which help our patients in the following areas:
Developing coping strategies for depression and anxiety symptoms
Learning how to deal with changing life roles and altered self-image
Returning to daily activities using pacing and energy conservation strategies
Return-to-work planning
Our massage therapists round out our multi-disciplinary team. They can aide with the prevention of and rehabilitation from physical dysfunctions and pain associated with conditions such as:
Headaches and migraines
Muscle sprains and strains including motor vehicle accident, WSIB injuries and repetitive strain injuries
Post-fracture
Post-surgery
Arthritis
Temporomandibular dysfunction  
Stress and anxiety
Central and peripheral nervous system conditions such as multiple sclerosis and Parkinson's disease
Concussion-related symptoms 
Cancer-related impairments such as scar adhesions, lymphedema and sleep dysfunction 
Respiratory conditions such as asthma 
Therapeutic massage can also enhance athletic performance, decrease recovery time from soft tissue injuries and prevent compensations that can result from acute or chronic injuries.
The clinic
Our London area physiotherapy and rehab clinic is a spacious open-concept area, that includes many private treatment rooms; as well as a large gym area with cardio and weight-training equipment.
We provide several therapeutic modalities such as ultrasound, LASER, moist heat, ice and electrical stimulation (both TENS and IFC). 
All services are available during designated evenings. Massage and physiotherapy are available on Saturdays. Physiotherapy services are available in Tamil and Telugu languages.
Commission on Accreditation of Rehabilitation Facilities (CARF) accredited.
Parking and transportation
You can find us at 190 Wortley Road, the medical building on the corner of Wortley and Elmwood, in Suite 207 (at the north end of the building, directly above the Wortley Roadhouse), centrally located in London's Old South.
Our building offers free parking, has elevator access to all floors and is wheelchair accessible (through the entrance to the Pharmasave on Wortley Road).
Our clinic offers a wheelchair-accessible washroom.   
More about our services
More than just physiotherapy and massage, Lifemark Physiotherapy Wortley Village is proud to also offer these additional services:
Education and fitting of rehab equipment such as braces, splints, TENS units, Biofreeze, Acuballs, pillows and exercise equipment
Acupuncture and trigger point dry needling (also known as IMS/Intramuscular Stimulation)
Pre-/Post-Employment health and functional screening 
Job site assessments and ergonomic evaluations
Functional capacity/ability evaluations 
Independent medical/physiotherapy examinations
We also offer urban poling and seniors exercise classes, taught by a physiotherapy assistant. 
Common conditions we treat
Arthritis
Carpal tunnel syndrome
Frozen shoulder
Hand & wrist pain
Headaches
Herniated disc
Knee pain
Low back pain
Muscle sprains and strain
Neck pain
Plantar fasciitis
Post-surgery
Posture issues
Rotator cuff injuries
Scoliosis
TMJ