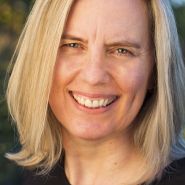 Available at multiple locations
About
Marjolein opened Glebe Physiotherapy and Sports Injury Clinic in 1994. Prior to that she worked at the Ottawa Hospital, CHEO and in private practices. She has worked with athletes on the field and in the clinic in a wide range of sports from local to international levels. She has a deep understanding of the needs of athletes from the worlds of figure skating, rugby, cycling, running, swimming, soccer, hockey and ringette.
Working with such a diverse group of athletes over her almost 30-year career has given Marjolein valuable insight into treatment options for athletes and non-athletes alike. Volunteering at major sporting events also gives Marjolein professional development opportunities as she works alongside physicians and other team members.
Marjolein earned her post-graduate Certificate in Sports Physiotherapy in 1999 from Sport Physiotherapy Canada (SPC) and her Diploma in Sports Physiotherapy in 2008. She was a physiotherapist at the Richmond Olympic Oval, long-track speed-skating venue, during the 2010 Vancouver Olympics.
She was the first Ottawa-area physiotherapist to earn a CAFCI (Certified by the Acupuncture Foundation of Canada Institute, now known as Acupuncture Canada) designation, and has more than 20 years of experience in acupuncture and dry needling.
Certifications
Certificate Sports Physiotherapy
Diploma Sports Physiotherapy
Gunn IMS
CAFCI (Certified by Acupuncture Foundation of Canada Institute)