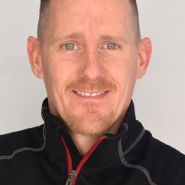 C.Ped.(C), C.Ped.Tech.(C)
Available at multiple locations
32 Park Rd
Unit 4

255 Main Street, Suite 202
PO Box 1284

5110 St. Margaret's Bay Road
Suite 103

26 North Street, Ste. 210

Purdy's Landing
1949 Upper Water Street, Suite 205

(Inside Fit4Less)
650 Portland Street

Suite 182
26 Thomas Raddall Drive

Saint Mary's Homburg Ct
920 Tower Rd
About
Paul is a Canadian Certified Pedorthist who has been working in the field for the past 17 years. He currently works in most of the clinics in the Atlantic Region and assesses patients for custom foot orthotics and advises on footwear recommendations as well as custom and off the shelf bracing solutions.
After graduating from Acadia University in 1997 with a Bachelor of Physical Education, Paul went on to obtain a Diploma in Massage Therapy from ICT Northumberland College in 2000. The knowledge gained in these two programs gave him a great base of knowledge to begin training as a Certified Pedorthist. After a two-year apprenticeship, Paul completed his training as a Certified Pedorthist and has been treating patients in Nova Scotia ever since.
Paul is a member of the Pedorthic Association of Canada and the College of Pedorthics of Canada. His expertise in foot and lower extremity conditions has allowed him the opportunity to speak at many local events on the benefits of orthotics and educate people on proper footwear selection. Paul has a keen interest in technology and how it can be utilized in medical professions for improved outcomes, more efficient methods of treating, and educating patients.