1440 Main Street East Unit #5
Hamilton ON, L8K 6M3
Hours of operation
Mon 8:00am-6:30pm
Tue 8:00am-6:30pm
Wed 8:00am-6:30pm
Thu 8:00am-6:30pm
Fri 8:00am-4:00pm
Sat Closed
Hours of operation
Mon 8:00am-6:30pm
Tue 8:00am-6:30pm
Wed 8:00am-6:30pm
Thu 8:00am-6:30pm
Fri 8:00am-4:00pm
Sat Closed
Sun Closed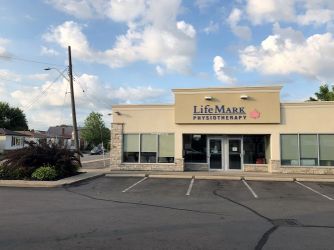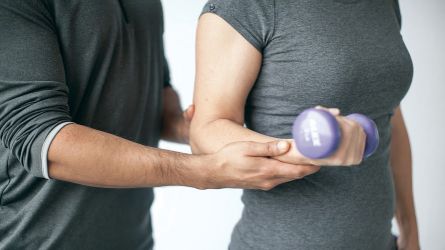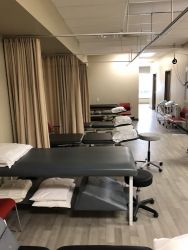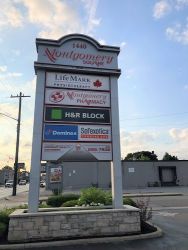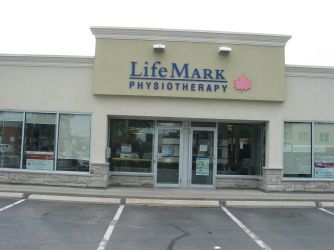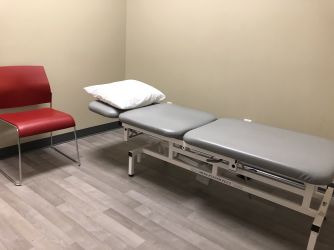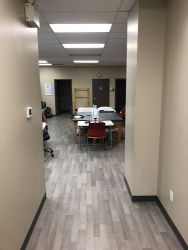 Our philosophy
Lifemark Physiotherapy Main East & Kenilworth is a multi-disciplinary physiotherapy and rehab facility providing quality physiotherapy and massage therapy care to our clients.
We pride ourselves on our warm and friendly atmosphere. Our staff consists of experienced physiotherapists, physiotherapy assistants, a registered kinesiologist, a registered massage therapist, occupational therapists, and administration staff.
We look forward to helping you with your rehabilitation needs.
The clinic
Our clinic, located in Hamilton's east side, offers a bright, clean and comfortable setting for our patients.
Parking and transportation
We are located in the Montgomery Plaza in the east end of Hamilton, on the corner of Garside and Main St. East.
Our clinic is located on the bus route with easy access to the Red Hill Valley Parkway. We offer ample free parking. Our clinic is wheelchair accessible. 
More about our services
We provide treatment to clients recovering from motor vehicle accidents, work-related injuries (WSIB), long-term disability, sports injuries and all musculoskeletal conditions.
In addition to our physiotherapy and massage therapy services, we offer dizziness and balance (vertigo) rehab, acupuncture and concussion care.
We treat all ages, including those that qualify for government funding (OHIP) services. 
Our registered massage therapist has an excellent reputation and has been with our clinic for 11 years.
Languages spoken
English, Hebrew, Russian, Ukranian
Common conditions we treat
Arthritis
Frozen shoulder
Hand & wrist pain
Headaches
Herniated disc
Knee pain
Low back pain
Muscle sprains and strain
Neck pain
Plantar fasciitis
Post-surgery
Rotator cuff injuries
BPPV
Concussion
Urinary incontinence
Dizziness and balance