Max Bell Centre 1221 Barlow Trail SE
Calgary AB, T2E 6S2
Hours of operation
Mon 6:30am-7:30pm
Tue 6:30am-7:30pm
Wed 6:30am-7:30pm
Thu 6:30am-7:30pm
Fri 6:30am-7:30pm
Sat 8:00am-12:00pm
Hours of operation
Mon 6:30am-7:30pm
Tue 6:30am-7:30pm
Wed 6:30am-7:30pm
Thu 6:30am-7:30pm
Fri 6:30am-7:30pm
Sat 8:00am-12:00pm
Sun Closed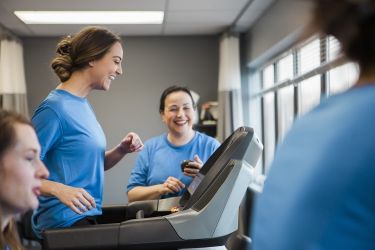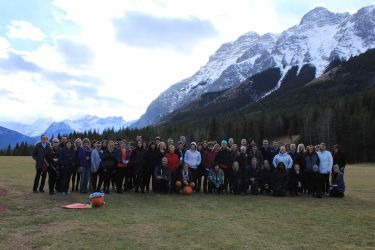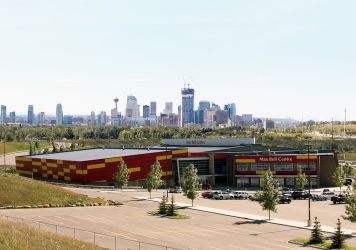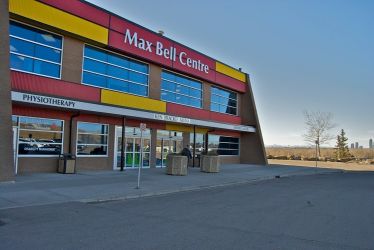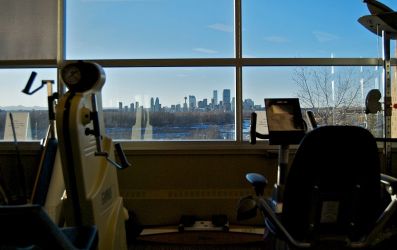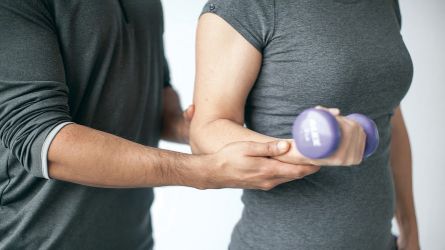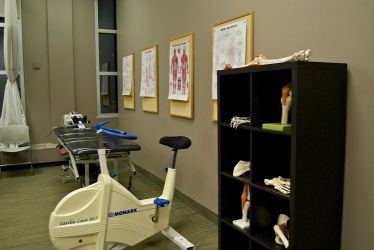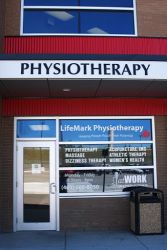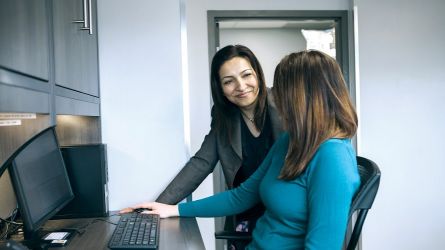 Our philosophy
The Lifemark Physiotherapy Max Bell Arena clinic has been an important member of Calgary's health services community since 1991. We have over 20 years of experience in delivering excellent physiotherapy services to our downtown Calgary community.
The clinic
Our clinic offers a bright, spacious and comfortable setting.
Parking and transportation
The Lifemark Physiotherapy Max Bell Arena clinic is located inside the Max Bell Arena and our spacious full treatment and fitness facility overlooks downtown Calgary. When you drive down Deerfoot, you cannot miss our red and yellow "lego" building. If you turn off Memorial and then onto Barlow, you can access our building and free parking. We are also very accessible by C-train.
More about our services
Lifemark Physiotherapy Max Bell Arena clinic believes strongly in giving back to our Calagary community and we have been leaders at many community and fundraising events, such as Run for the Cure. Several of our therapists are Certified Sport Physiotherapists who do on-field coverage for specific sports. The on-field experience gives the therapist the advantage of understanding the mechanism of injury, nature of the sport and therefore is able to set up a specific return-to-sport plan.
We have a team of physiotherapists, massage therapists and kinesiologists who deliver individualized treatment plans for all types of injuries. A number of our therapists have advanced training or specialties. We offer vestibular and dizziness rehabilitation through qualified therapists.Vestibular rehabilitation is a proven treatment for dizziness, vertigo and balance problems, no matter your age or how long you've been struggling. In Canada, about 1.5 million people suffer from chronic vestibular damage.
We also have physiotherapists trained in concussion care. We can help with assessing concussion-related issues and guiding an active recovery program. We are also able to provide comprehensive baseline testing and post injury testing to help guide recover.
Our therapists also provide acupuncture and Intramuscular Stimulation (IMS). 
Additionally, our clinic has collaborated with Dr. Richard Boorman, a sub-specialized orthopaedic shoulder surgeon, to develop the Southern Alberta Shoulder Care Clinic (SASCC). This assessment clinic will allow you to access a multidisciplinary assessment with an experienced physician and a physiotherapist with a special interest in shoulder injuries and conditions.
More details can be found at www.lifemark.ca/shoulder-care
Whether the injury is a motor vehicle accident, work-related injury or general aches and pains, the treatment model at our clinic is set up to offer education, manual therapy, direction on exercise and self-management.
 
Languages spoken
English, Portuguese, Punjabi, Tagalog (Filipino)
Common conditions we treat
Arthritis
Carpal tunnel syndrome
Frozen shoulder
Hand & wrist pain
Headaches
Herniated disc
Knee pain
Low back pain
Muscle sprains and strain
Neck pain
Plantar fasciitis
Post-surgery
Posture issues
Rotator cuff injuries
Scoliosis
TMJ