Southland Leisure Centre 2000 Southland Drive S.W.
Calgary AB, T2V 4S4
Hours of operation
Mon 7:00am-8:00pm
Tue 7:00am-8:00pm
Wed 7:00am-8:00pm
Thu 7:00am-8:00pm
Fri 7:00am-8:00pm
Sat 8:00am-12:00pm
Hours of operation
Mon 7:00am-8:00pm
Tue 7:00am-8:00pm
Wed 7:00am-8:00pm
Thu 7:00am-8:00pm
Fri 7:00am-8:00pm
Sat 8:00am-12:00pm
Sun Closed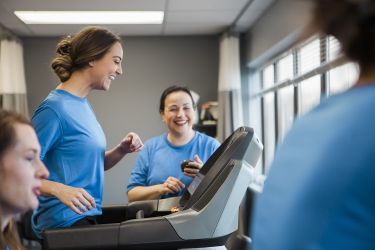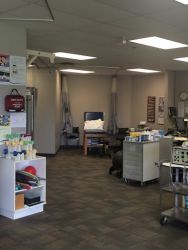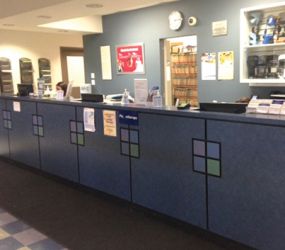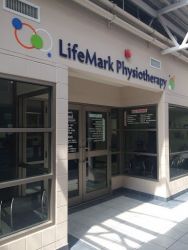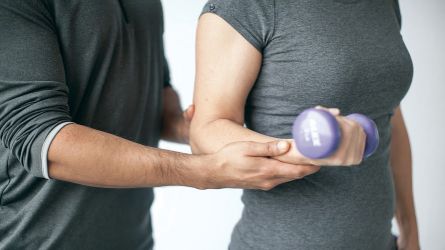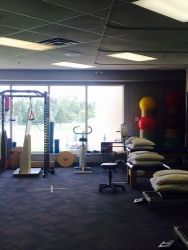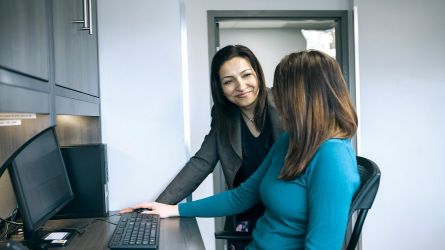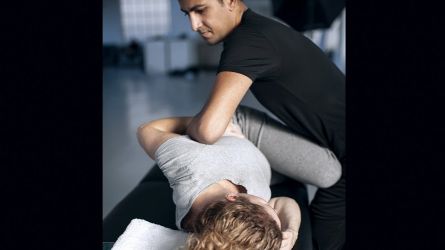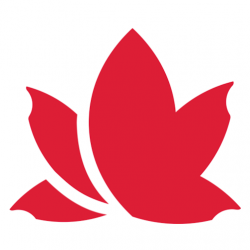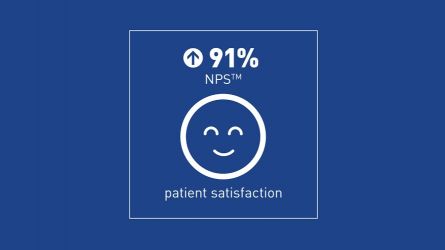 Additional services
Temporomandibular joint (TMJ)
Our philosophy
Lifemark Physiotherapy Southland Leisure Centre is a multidisciplinary clinic offering physiotherapy, massage therapy, certified hand therapy, women's and men's lumbo-pelvic health therapy, orthotics, bracing, and acupuncture services.
The clinic
We have a large treatment area and a number of private rooms for massage therapy, acupuncture services and more. If your physiotherapy rehabilitation requires a gym exercise program we are able to access the Leisure Centre's facilities. 
Parking and transportation
Lifemark Physiotherapy Southland Leisure Centre is a large multidisciplinary facility located on Southland Drive, on the second floor inside the Southland Leisure Centre in Calgary. We have a large parking lot with free parking.
Please phone us with any questions or to schedule an appointment.
More about our services
Our staff of professionals include physiotherapists, a certified hand therapist, women and men's lumbo-pelvic health therapists, massage therapists, registered acupuncturists, a kinesiologist and an orthotist. You can be assured you will receive tailored and individualized treatment that best suits your needs.
Our experienced and highly-trained staff provide treatment for workplace injuries, motor vehicle injuries, sport injuries, post-fracture or post-surgical treatment and everyday aches and pains. They can also provide custom bracing and orthotics.
Our custom orthotics (orthopedic insoles) are developed with assessment of your lower extremities, gait analysis, and footwear evaluation, and can be used to relieve pain in the foot, knee, leg, and low back. Orthotics can also treat orthopaedic injuries, re-align anatomical structures, and improve your balance. Similarly, our braces can be custom-fitted or pre-fab, and can be used for injury prevention or recovery. Bracing can protect, stabilize, and even address abnormal joint alignment.
We have four sport medicine physicians available for consultations if referred from your family doctor, physiotherapist or chiropractor. We also have a physiatrist on location that offers EMG (Electromyography) testing to assess the health of the muscles and nerves.
With a certified orthotist on staff, Alberta residents are eligible for funding for many custom devices through Alberta Aides to Daily Living (AADL) with a physician's prescription.
We also provide services to individuals who are insured by the Worker's Compensation Board (WCB), Non-Insured Health Benefits (NIHB), and Department of Veteran's Affairs (DVA). Private extended health care insurance plans often provide partial funding for orthotic devices.
Common conditions we treat
Arthritis
Carpal tunnel syndrome
Concussion
Dizziness and balance
Frozen shoulder
Hand & wrist pain
Headaches
Knee pain
Low back pain
Muscle sprains and strain
Neck pain
Pelvic floor tension
Plantar fasciitis
Post-surgery
Rotator cuff injuries
TMJ